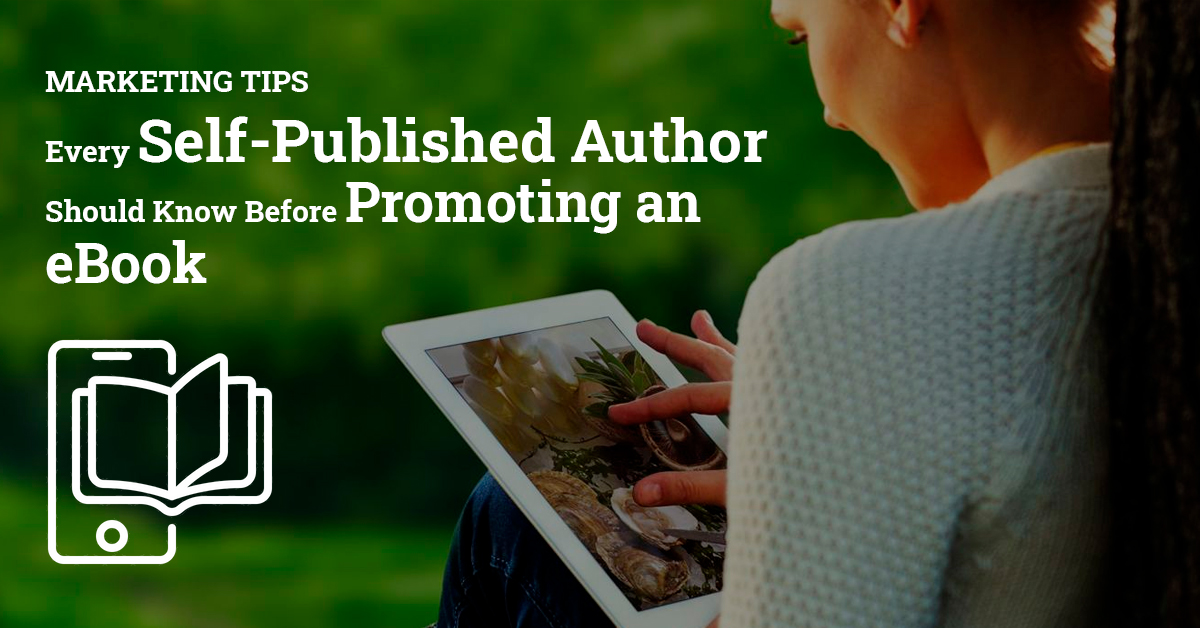 Marketing an eBook is equally important to writing one and self-published authors should be well aware of various tricks to promote their eBooks efficiently. Promoting your eBook the right way is essential to target the right audience and turn them into potential readers. And outsourcing to an ePublishing company can be a perfect choice. We understand that as an author you are occupied with tasks like research, writing, editing, publishing, etc. So in this blog, we have curated some important tips to help you market your eBooks in the best possible way. Moving forward, you will learn various social media tricks to promote your eBook and how content distribution platforms can help authors reach their target audience easily.
Topics To Be Covered
eBook Promotion Strategies To Grow Your Sales
Fabricate Your Network
Before you can start eBook marketing content, you need people to market to. Do not overlook this step!
Start with your existing followers on social media and any email contacts. Get any contacts you might have, like fellow writers locally and bookstore owners, on your social and email lists.
Just because you've written an eBook doesn't mean anyone knows to read it. If you've got something you know people will love, you have to get it in front of them. This means finding where your fan base hangs out—what they read, which blogs they follow, what events they attend, who they are on Twitter, Instagram, and Facebook.
This is about engagement and promotion. Tweet and retweet. Comment on the blogs your audience reads. Email the hosts of those sites with an offer to guest-post. Interview one of those authors on your own blog and introduce yourself to the people you want to become your readers.
Be genuine. Be persistent. Do this again and again over time to build a connection with a readership outside the network of friends and family.
Attractive Book Cover = More Clicks
Create professional and enticing book covers to catch the reader's attention, it will further enhance your click-through rates. Whether it's eBook publishing or digital magazine publishing your book's appearance matters and also impacts the audience in terms of their decisions and boosts your sales.
Talk to Top Digital Book Reviewers
Two of the author's main concerns are- writing a book that readers can feel connected to and grabbing positive reviews about it.
Picking the accurate reviewer for your eBook is necessary, make sure the reviewer is easily accessible and understands your genre in depth.
Reviewing will enhance your eBook's sales as it can be used in testimonials, tweets, or posts to grab the reader's attention. Genuine reviews can help readers understand the main idea of your book and they can jump into reading it sooner. Create a short and crisp email to pitch the reviewers and why you specifically need their review.
Follow Other eBooks In Your Genre
As an author, you should always keep your mind open to new learning experiences. Follow famous authors and books in your favorite genre to understand and analyze the new trends.
It will help you gain insights into:
targeting the right audience for your eBook.
why the chosen topic or matter is important and how readers will respond to it.
various ways to promote it.
latest trends related to titles, subjects, and cover designs and how famous authors are utilizing it to sell millions of copies.
You can dive deep into the search queries used by the majority of readers to find books. This will help you understand the type of genre people are attracted to and what exactly are readers looking for in the current scenario.
Additionally, the most important factor to understand a reader's ideology is to find a book that matches your genre and read the reviews. It will streamline your goals in terms of your upcoming release and define segments to help you connect with the readers through a dimension that people are searching for.
You might be interested to know everything about writing, publishing, and selling eBooks seamlessly.
Write a Compelling Description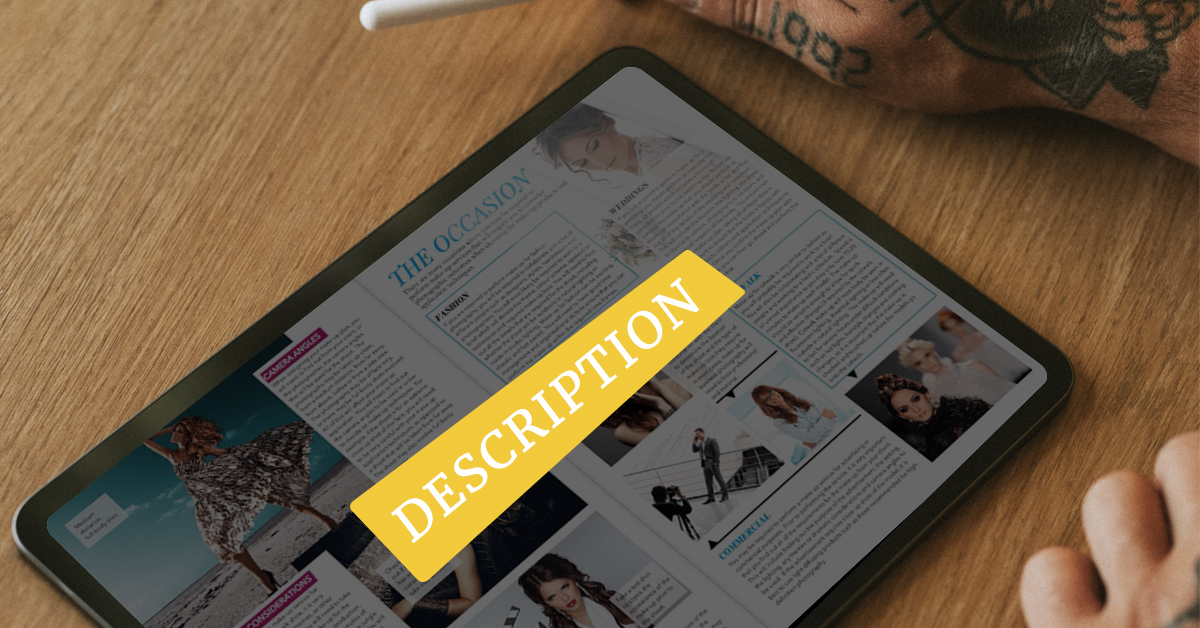 Even if your book is amazing, no one will pick it up and read it without knowing what it's about. That's where the book description shines, so it needs to be the most workshopped piece of writing you put out in the world.
Your description is what you're using to sell your book. You should absolutely write a few versions of your description. After you're done writing those versions, get feedback on which is the most effective. Marketing self-published eBooks will be much easier with a great description.
The description should be snappy and really lay out what the book is about. Don't give away plot points of course, but tease the most enticing elements to grab and hold the reader's attention.
Regardless of whether your book is astonishing, nobody will get it and perused it without understanding what it's the issue here. That is the place where the book's portrayal sparkles, so it should be the most workshopped piece of thinking you put out on the planet.
Compose a couple of adaptations of your depiction. After you're finished composing those variants, get criticism on which is the best. Showcasing your book will be a lot simpler with an extraordinary depiction.
The depiction ought to be smart and truly design what is the issue here. Try not to part with plot points obviously, yet bother the most alluring components to catch and hold the reader's eye.
Create Awareness Using Email
Building an email list for your digital book is perhaps the best approach to showcase since you're getting word straightforwardly into individuals' inboxes. The promoting channel with the best yield on interest in the game? That is email. Email marketing may take some time if you are new to this strategy. Explore various ways to use the full potential of email to reach the audience who might be interested in reading your eBook.
In case you're a set-up writer, you may as of now have an email list. If not, begin snatching addresses from your blog when individuals visit. Furthermore, certainly, on the off chance that you don't have a blog, make one ASAP (see underneath) prior to considering independently publishing your book, so individuals will have a spot to go when they're searching for data about you.
Building an email rundown can appear to be overwhelming from the start, yet all it requires is a tad of motivating force.

What reason would you say you are offering individuals to join to get messages from you?

Motivating forces could be plans (in the event that you're composing a cookbook), travel guides (in case you're composing a travel guide), giveaways, and so on.
Aren't you sure what to offer? What about the first of two sections of your book? Individuals love to be aware of everything, and presenting a sneak look of your book is an incredible method to fabricate energy—and your email list.

When your email list begins to develop, you'll have a showcasing channel explicitly committed to your most steadfast fans. Recall that they've basically allowed you to market to them, so take this with incredible duty!

Try not to email again and again (everybody adores a chance to hit withdraw), and make sure to consistently offer some benefit when you send them an email. On the off chance that you choose to compose more than one book. You've presently got a rundown of warm leads for book number two!

Create Your Own Blog

Prior to distributing a book, a ton of writers have achieved constructing a group of people through publishing content to a blog. Making a blog allows you an opportunity to associate with and recognize your intended interest group.

You may see that many well-known sites include visitor bloggers—this is an extraordinary method to catch the consideration of a comparable crowd and construct your fan base much more.

For genuine creators, a blog is particularly pertinent. You need to introduce yourself as a suspected pioneer on your ebook point, and a blog is an ideal spot to begin. For fiction writers, a blog is an incredible method to try out short story thoughts and even other parts of your ebook to your crowd.
It's essential to take note that a blog requires some investment! Put forward objectives when you start to blog to consider yourself responsible. The measure of time you'll have the option to devote to contributing to a blog is diverse for each creator, so ensure you put out an objective that is in accordance with your timetable and permits you to deliver predictable, top-notch content. Keep in mind, quality is more noteworthy than the amount!
Acquiring natural traffic from Google or Bing for your blog is, by a wide margin, the most remarkable approach to advance your ebook.
Readers who discover your site or blog by Google or Bing search are considerably more liable to be keen on your ebook subject, kind, or topics. This is on the grounds that these components are the thing they are looking for and how they discover you.

Nonetheless, you truly need to have a site or blog with a .com address to acquire a sensible measure of search traffic.

Consistently make sure to connect it to your online media accounts. You ought to likewise add it to your email signature. You can likewise utilize your blog to help fabricate your mailing list.
Regardless of whether you don't have a blog, you can in any case stand out by visitor posting on different web journals as a feature of your ebook promoting methodology.

Beta Readers

Since we've talked about how to develop your crowd through your site, publishing content to a blog, online media, and email advertising, we should examine how that all interfaces.

Since you have drawn in crowds in numerous spots, it's an ideal opportunity to convey a message requesting beta readers. You can send an email, post in a Facebook gathering, or offer any place your readers are generally dynamic.

What are beta readers precisely?

Beta readers are the individuals who offer to read the digital book ahead of distribution, in return for a book survey. Indeed, this implies you part with the book free of charge—yet consider what you'll acquire from the audits you'll get.

Consider your own shopping propensities—when you shop on the web, do you as a rule investigate the surveys first? Having a strong number of audits about your book is crucial for your book deals.

Toward the day's end, not the entirety of your beta readers will leave an audit, and that is OK. In the long haul, beta readers are as yet a significant piece of your survey technique, and the advantages incredibly exceed the dangers.

In case you're worried about parting with such a large number of eBooks, basically, cap the number of beta readers at a specific number. This will likewise infer that there is popularity for the gathering, and could assist boost your fans to join!

Showcasing eBooks requires tolerance, constancy, and imagination! While it's essential to explore your digital book advertising alternatives, you ought to likewise make a stride back and ask yourself how you can put your own twist on every one of the basic promoting strategies. What would you be able to do any other way to ensure that your message runs over in a one-of-a-kind way? By remembering your objectives and reason for existing, you're certain to lay out the groundwork for yourself.

Use Metadata to Sell More Digital Books

Metadata is the snippet of data that will separate your digital book from the rest and certainly ought to be important for your ebook promoting tips. You will see that while transferring an eBook to a distributing stage you will be requested subtleties like the digital book's title, writer, portrayal, type, and so on. That data is your digital book's metadata and metadata goes far. Watch that your book title is interesting with this online book title checker instrument.

Publishers should constantly fill in the metadata data completely since this is the thing that will make your digital book appear in look-through performed on Google Search, Amazon search, Goodreads search, etc.
Consider what a client would type in to discover an ebook like yours and ensure you utilize those meta catchphrases. Give unique consideration to your online book portrayal, consider it to be a film trailer, your book depiction should start to interest the inquisitive readers that are pursuing it so they ought to promptly pull out their charge cards or download your digital book in that precise second.

Effectively Promote Your eBook Through Social Media- Be Active and Consistent

With all the time it requires to compose and independently publish a book, in some cases online media can escape everyone's notice. Web-based media may appear to be a tedious problem for certain creators—yet this is the best chance you need to really interface with your crowd and stay occupied with the discussion!

Make accounts on Facebook, Twitter, LinkedIn, and ideally Instagram to guarantee you can cover all parts of online media advancement and draw in with crowds of all age gatherings.

Establishing a Presence

An online success definition is a large number of followers, likes, and shares, which does not happen in a day. So, make sure you create your Facebook or Twitter account before publishing and promoting your eBook. Work towards creating a strong online presence by increasing your followers
Like, offer and post articles on points that you feel appeal to individuals the most. Offer your perspectives, expound on significant thoughts identified with your field and urge individuals to give their perspectives on the equivalent. This would help you screen your crowd better and furthermore increment your online media presence.

Create a Dedicated Facebook Fan Page for Your Ebook

You need to take a step further and create a professional dedicated page for your digital book. It can be used to share information about the launch, different snippets from your eBook, and all the promotions you are planning to proceed with.
Fan pages are a great way to increase the number of followers. You can even invite these followers to join fan pages of your other eBooks, also known as cross-promoting.

Wondering how to become an easily discoverable page on Facebook? Here are some tips:

Various groups on Facebook are created to share ideas and thoughts about the digital books they
Find groups where readers share their ideas and thoughts about a particular eBook or groups where freshly published digital books are shared. Start posting and sharing your ideas and eBooks on these groups.
You can share a video, one of your content pieces, or discuss your digital book attaching a link to your site. This will increase your subscribers too.
Use your Facebook page to share content that can be valuable for your audience or help them in some way. Doesn't need to be dedicated to your eBook.

Use Facebook Paid Ads to Promote Your Ebook

Web-based media is an unquestionable requirement to advance your book or short stories, yet it tends to be amazingly tedious. Assuming you mean to compose and sell books, utilize your web-based media stage wisely. It can so effortlessly turn into a gigantic time killer.
You cannot ignore the fact that Facebook ads are one of the powerful methods to approach the right audience quickly. Although it is a paid option, if you are tight on budget then consider setting very small daily ad limits to promote your eBooks.
The Facebook ad's algorithm is designed to target people who are surely interested in your digital book's topic. It also provides Custom or Lookalike audiences to search the highly targeted traffic and direct them to your eBook. Another option is to insert a Facebook Pixel tracking code and approach people who have visited posts relevant or similar to your eBook.

Pin a Tweet

Do you want to spread the word about your digital book? Try Twitter. Tweet regularly but not excessively. The only drawback is the short lifespan of a tweet, it disappears very soon. Therefore, it is essential to pin your tweet so that users who are landing on your profile can see your eBook tweet instantly. This feature is underrated yet effective if you want a tweet to be first seen by users when they visit your profile. Re-tweets can also boost your eBook promotion as more users will know about it.

Bonus Tips

Web-based media is an unquestionable requirement to advance your book or short stories, yet it tends to be amazingly tedious. Assuming you mean to compose and sell books, utilize your web-based media stage wisely. It can so effortlessly turn into a gigantic time killer.
Cutoff your web-based media openness to several well-known stages like Facebook, Twitter, or Pinterest, for instance.
Try not to go through hours every day posting your Amazon purchase interface, as this will just serve to drive individuals away.
Utilize web-based media to the interface, convey, answer and illuminate, and ideally, draw in followers. Use it to spread your writer name, not to publicize your books persistently.
Consider online media as a cobweb. Keep on making it a little bigger consistently by following a few groups, making new companions, and expanding your range.
Focus on building your essence on a couple of online media stages and not on each webpage accessible.
Critically, in any case, ensure you use bunches of picture connects to draw in a superior active visitor clicking percentage for your advancement via web-based media.
Individuals are currently very much prepared by Facebook and Twitter to tap on pictures instead of text joins. This is particularly so for telephone and tablet clients.
Continuously use pictures to advance your book and blog entries to urge individuals to peruse your book.

Leverage Content Distribution Platform For Self-Publishing

One of the major benefits of distributing your content on different platforms is to broaden your coverage. It significantly enhances the level of content exposure and lets you grow fast and big. Using content distribution platforms increases the probability of discovery and traffic generation and can help you achieve desired results.

Further, various self-publishing platforms are available to ease up the author's work who wants to publish their eBooks or content on their own website. Here's Self-Publishing eBook Guide – This Is All You Need To Know

As an author or a content creator, you are loaded with different tasks surrounding your eBook- research and write content, edit, draft a final copy, post, optimize it for different screens, and wait for the reader's feedback. All of this sounds daunting and time-consuming.

But a reliable content distribution platform like OneRead can simplify your work. We take away every hassle involved in digital book publishing. All you need to do is share the final copy of your eBook with us and our team will publish, transform, distribute and monetize your content effectively.

Final Words

Plan your book advertising plan altogether and give it a legitimate idea prior to dispatching your book promotion campaign. As you set up yourself as an independently published creator, you will confront misfortunes time over and over. Gain motivation from individual authors, converse with readers about what intrigues them and read more digital books in your favored type to guarantee that you make a show-stopper more than ever. As you compose more, you will actually want to sort things out for yourself and become the best at what you do.

OneRead provides reliable ePublishing solutions to help you create interactive and engaging eBooks that can be accessed across platforms (iOS & Android) and multiple devices such as PC, smartphones, and tablets. To know more, send your queries at info@one-read.com