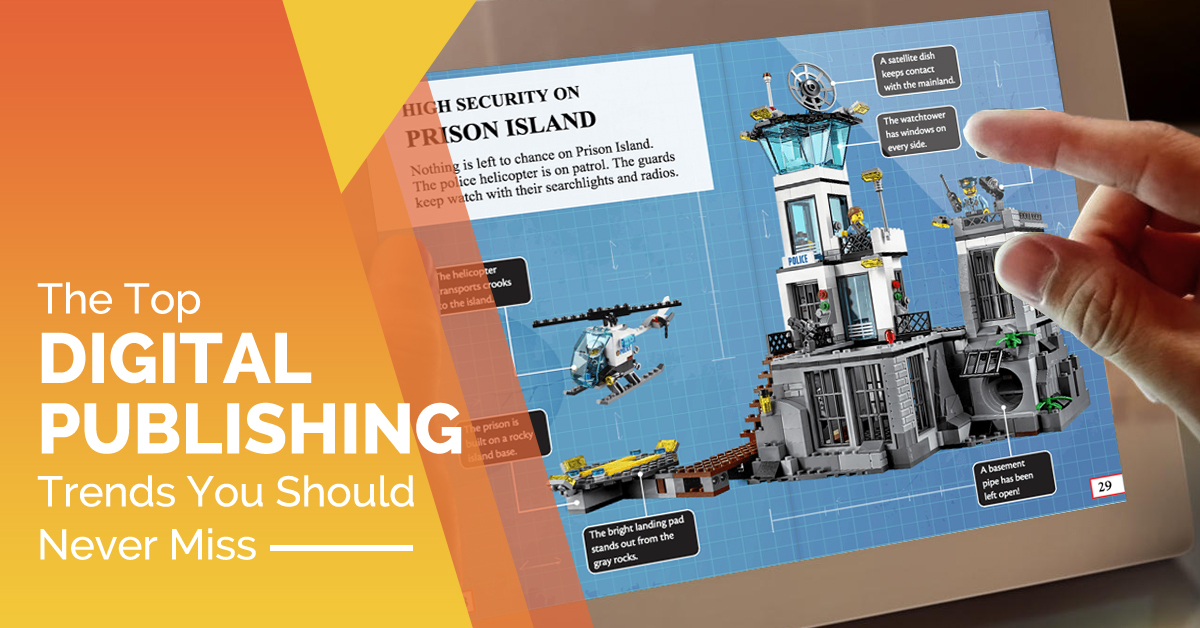 Nearly 60% of the world's population is already online, leveraging the benefits of the internet. No surprise, why almost every generation prefers to read digitally. This shift from traditional print books to digital content is evident with these stats:
"The e-book publishing revenue in the U.S. is expected to grow to 5.33 billion U.S. dollars in 2022." On the other hand, "the UK ePublishing market is expected to grow to $1.6 billion by 2023." – Statista
Digital publishers are benefitted the most with this remarkable transition. Yet, there are a fair amount of challenges for them; be it publishing and distributing content or gaining subscriptions.
With digital publishing platforms no doubt people have seamless access to your work. However, they are becoming more demanding when it comes to clicking on the 'buy now' option. They think twice before agreeing to pay for the content online.
Thus, it gets imperative for publishers to impress buyers with their interactive eBook publishing. You must give them an exceptional digital reading experience with your content. To help you achieve that, the blog will enlighten you with the latest digital publishing trends.
Digital publishing is a constantly evolving industry. To keep pace, being updated with current trends is important for ePublishers. It gives you an opportunity to have the right approach while structuring strategies pertaining to monetization, content creation, publishing, distribution, and marketing. These top trends will help you keep an eye on the future and understand how you should leverage digital publishing solutions to grow your clientele.
Have A Competitive Edge With These Top Digital Publishing Trends
With the easy availability of digital publishing platforms, more and more authors are ditching the traditional publishing methods and turning to self-publishing. This led to the rise of indie authors.
Independent/indie authors leverage self-publishing platforms to manage the publishing and distribution process independently. They have complete control over content creation, editing, designing, and distribution.
More and more authors are quitting their usual day jobs to pursue writing. They are taking it as a serious profession to make a living solely from writing. This is primarily because self-publishing gives them more control over publishing and selling their content.
Self-publishing allows authors and publishers to easily and promptly publish their eBooks worldwide while having full control over the distribution, marketing, and royalties. It is one of the most effective ways to get rid of the traditional publishing hassles and embrace growth.
Recognizing the growth of independent authors, digital publishing companies are introducing more distribution tools and digital magazine platforms to aid them. This will further boost the success of independent authors.
Self-publishing will continue to grow. The future beholds a strengthened independent ecosystem that will enable potential authors to cherish the rewards of augmented royalties.
Audiobooks – Remain On The Rise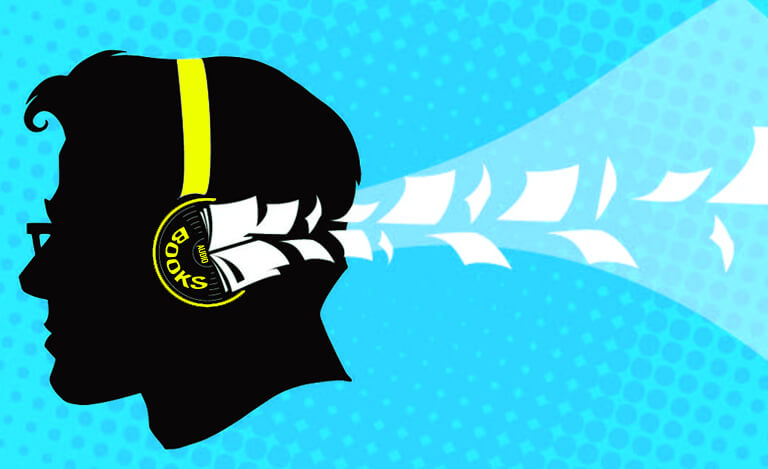 Sure, audiobooks are in the news for a long time now. It is going to be at the top in the future as well. As per The Edison Research Consumer Study, the previous year showed an increase in audiobooks' consumer penetration. It has reached the 50% mark, up from 44% in 2018.
The expectation is that audiobooks will continue to grow this year as well. The marketplace is expected to have more audiobooks in 2020. This significant growth will surely keep digital publishing afloat. So, leverage this future of digital publishing by converting your content to audiobooks.
If you are an amateur in the field, there are various digital distribution platforms that you can opt for. You can simply convert your text-heavy PDF files to audiobooks. However, using automated tools to convert your eBooks is not recommended.
eBook conversion is a technical process that requires expertise and skills. Thus, go for professional digital publishing services. It is one of the most cost-effective and easiest ways of having an audiobook.
Experts will take care of everything, from content creation and conversions to digital rights management (DRM) and distribution. Most reputable publishers who have had success with their audiobooks also suggest the same. Or, you can do your research and look at what works best for you when it comes to audiobooks creation and marketing.
Leverage Amazon Marketing Service (AMS)
Amazon has employed this "cost per click" model known as AMS ads. It means you only need to pay when someone clicks on the ad. The best part is – the control is in your hands. You need to decide the amount that you'd prefer to bid for a click as per your budget. This advertising program is one of the most effective ways for authors to reach millions of readers.
With self-publishing on the rise, the competition is getting fierce and organic reach is declining. More authors are getting their books in front of readers for free. This makes it even harder for you to distinguish your work in the marketplace. Hence, if you are pursuing writing as a full-time career, running ads is imperative for you.
AMS ads help your content reach the right audience by targeting relevant keywords. Using keywords maximizes the visibility of your eBooks. If you are not yet aware of how to leverage an Amazon ad campaign, it is high time you gave it a try.
Conclusion
Keeping pace with the latest trends in the publishing industry can prove to be highly beneficial for authors and publishers.
The publishing industry will continue to thrive, opening new avenues of growth for independent authors. The future will see impressive gains in audiobook sales. So, it is a smart decision to invest in audiobooks, if you are planning to achieve success in this coming year.
Content creation and distribution is one thing, but content marketing is a different ball game altogether. Authors should leverage AMS ads for more aggressive marketing for their digital content. Hence, adopt the new trends and reach out to your niche reader audiences and cater to them more effectively.
Willing To Move From Print To Digital Publishing?
OneRead is an end-to-end online publishing & secure distribution platform. It offers state-of-the-art features for interactive eBook publishing and distribution. You can easily convert text-heavy PDF files into amazing online content, be it a voluminous eBook, academic textbook, literature, corporate learning, and training material, or business report, brochure, magazine, and coffee table book, etc
To convert your content into digital formats or to know more about digital publishing and distribution, reach us at info@one-read.com.