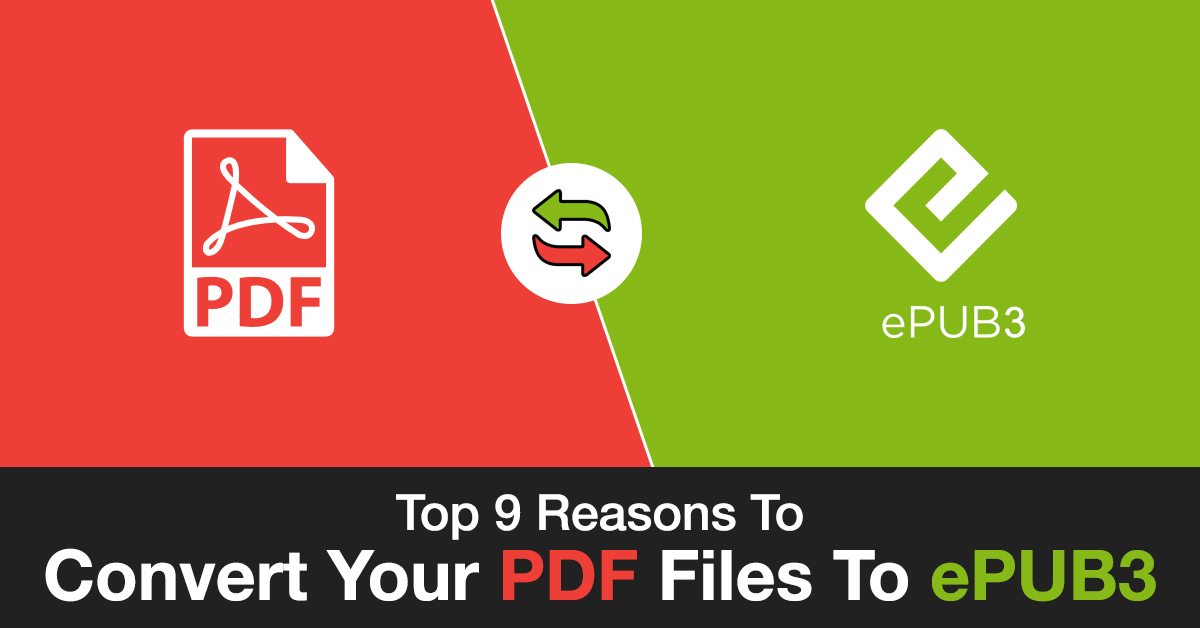 Before anything, let us first talk about what ePUB actually is. In the world of dynamic digital publishing, ePUB is basically a format which is supported by the Book Industry Study and has been developed and maintained by International Digital Publishing Forum (IDPF). As an open-source format, it has evolved over a period of time, that too with the changing technologies. Being a dynamic format, ePUB is well supported by HTML5 and CSS3 technologies allowing you to hyperlink content with internal as well as external references. Believe it or not, it is SEO-friendly which makes the content scannable on different browsers based on the keywords incorporated. The latest version is ePUB3.
ePUB3 comes with two kinds of layouts, one is fixed and the other one is reflowable. Fixed layout, as the name suggests, reflects the printed page as it is. The font size remains the same and the images are placed statically without any adjustments to the text. On the other hand, reflowable is a complete opposite of fixed layout. The reflowable ePUB allows the content to flow freely and adjust to the users' device. Infact, you don't have to zoom or even scroll over to read. Whether the reader uses a mobile or a PC, reflowable layout helps enhance the reading experience.
However, if you are a digital publisher, you might already have eBooks as well as training materials in the PDF format. But, that won't be an issue and wouldn't be wasted as you can easily convert those PDF files into a dynamic ePUB3 format. With ePUB3, publishers can make their eBooks readable across various devices such as smartphones, tablets and computers. The ePUB format supports digital media too!
There are a lot of reasons why you should switch to ePUB3 format. Let us walk you through some of the prominent benefits:
1. Open-Source
As ePUB is an open-source format, it makes things easier and enhances the reading experience too. The global community has been working consistently towards enriching the features and ensuring a broader horizon for compatibility with various other formats.
On the other hand, PDF format is proprietary in nature and is owned by ISO. To say the least, PDf formats make it extremely difficult to edit or convert documents into any other format.
2. Feature Rich
When you convert PDF books into ePUB format, adding features like text intonation, pronunciation, talk aloud, among a few others can greatly boost the reader engagement and reach out to users with disabilities like visual impairment.
3. Global Language Support
ePUB allows you to transform your content into any language of choice or multiple languages and helps you reach out to a larger reader base. Offering global language support, ePUB is capable of handling the flow of text whether it is Left-To-Right (LTR) or Right-To-Left (RTL).
4. DRM Support
One of the prominent benefits of switching to ePUB is the protection of digital content by adhering to the DRM (Digital Rights Management) standards. Authors and publishers can safeguard the copyrights and restrict the usage and sharing of content through DRM and also bring in more revenue with every authorized purchase. Convert PDF eBooks to ePUB format in order to protect unauthorized access and distribution of content.
5. Traceability
Organizations, especially big ones, possess an entire pool of content, whether it is in the form of training manuals, research papers, presentations, and so on. With such a huge library, it becomes difficult to link the content manually. However, with ePUB, you can easily trace the content you are looking for and use it whenever you need it. ePUB3 format offers traceability features to put the content to use whenever desired.
6. Audio-Visual Content For Enhanced Appeal & Engagement
The ePUB3 format offers a great deal of features such as infographics, animations, simulations, graphics, audio/video and other interactive elements that make the content all the more comprehensible, appealing and boost engagement too. Rightly said, a picture is worth a thousand words. The interactive elements in eBooks not only give a lasting impact, but also enhance the learning experiences.
7. Analytical Support
Another crucial benefit of converting PDF to ePUB is the analytical support. The use of analytical tools can actually benefit publishers and authors in collecting, interpreting and demonstrating data in a rather lucid manner with the help of diagrams, figures and infographics. This audio-visual content can then be used to make better decisions. The ePUB3 format also supports features to conduct polls and surveys to get consumer insights.
8. SEO capabilities
If you choose to convert PDF to ePUB, you can easily interlink your content to internal as well as external resources as ePUb is backed by HTML5. The ePUB format offers SEO capabilities to enable your reading audience to search and find your content online based on the relevant keywords incorporated.
9. Opportunity To Widen The Knowledge Base
With a plethora of hyperlinking features and interactive elements, the learners can broaden their perspective and learn a lot of things. Additional features such as quizzes, assessment, etc. can help gain a good understanding of the subject and broaden their knowledge horizons.
Conclusion
OneRead is a leading end-to-end digital publishing and distribution platform to help authors and publishers in creating feature-rich, interactive and white-labeled apps for organizations operating globally. We assist you in building unique and distinguished brands through white labeling and rendering the best ebook reader platform to monitor the capabilities and add reasonable value. We ensure a secure functioning of the cloud reader app and render a white label elearning platform in the form of an app.
Get in touch with us at info@one-read.com and let us be a part of your digital PDF to ePUB3 transformation journey.