Interactive ebooks have a considerable value to offer be it to an author, marketer, corporate executive or a publisher. However, these have been highly beneficial for the education sector.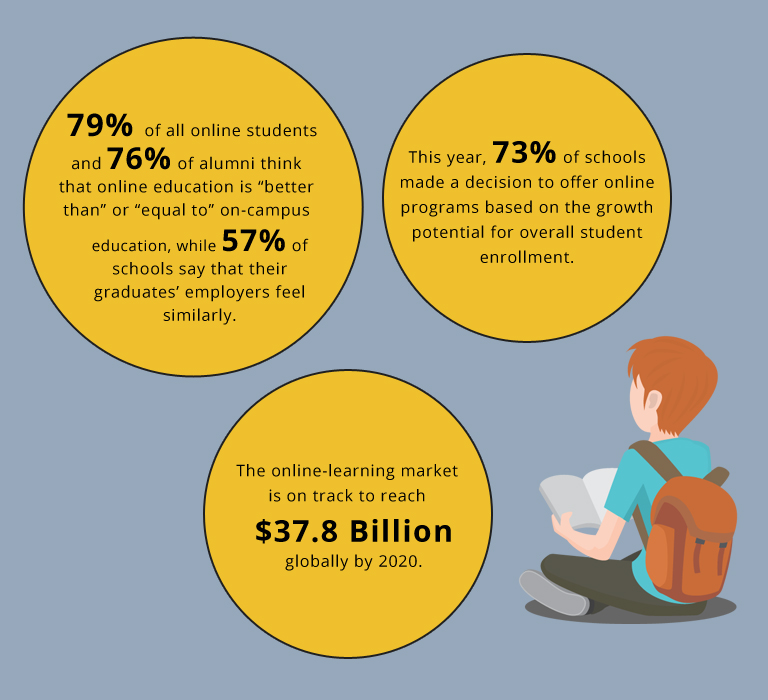 It is quite obvious that online learning is quickly becoming one of the fastest-growing industries in education industry, and it's not slowing down anytime soon. But, what is it about interactive elearning that substantially increases the engagement level of the learners?
Multi-Sensory Learning Experience
A multi-sensory learning experience generally leads to better receptivity and retention. In a traditional classroom setting, a teacher speaks and students listen. The lessons are usually interspersed by some questions and answers. As per experts offering ePublishing solutions, these monotonous interactions usually fail to hook the attention of the students. Whereas, with interactive ebooks, readers can stay engaged for long. This enhanced learning experience is due to interactivity it offers and various features such as switching between listening exercises, reading the text and watching videos. Readers can also make use of interactive activities to test their abilities.
Easy To Resize Diagrams For Better Comprehension
In interactive ebooks, one can show both static or animated images and diagrams. This is a great advantage for the generation of digital natives who are no more interested in studying linear formats of the text book. Many a time, these diagrams and images are hyperlinked to enable students to search for all related information.
eBook Reading After School
Interactive ebooks tend to encourage reading after school. Unlike print books, a library of digital books can be easily carried by the elearners anywhere without any hassle. Students can easily download the elearning tutorials on their smartphones, tablets and read them while on the go. Moreover, they can even attend an additional online course from the comfort of their home.
Helps in learning correct pronunciation
Non-native speakers of a particular language may find it hard to learn the exact enunciation of certain words. Interactive ebooks incorporate video and audio along with text which allows the learners to listen to the words and helps them in picking up the correct pronunciation.
All in all, interactive ebooks are not merely replications of printed text. Their aim is not just to make the content accessible on different mobile devices, but to deliver the highest quality and most effective experience possible for the learner.
Why OneRead Is A Perfect Solution?
Engagement is crucial for learning. Which is why interactive ebook publishing solutions are being widely adopted by the education sector. OneRead, an end-to-end digital publishing and distribution platform has helped various educational institutions in providing highly engaging elearning courses. To embrace the new technology with the help of an ereader app, write to us at info@one-read.com.