With easy accessibility of information also comes the risk of an easy way of misusing it. Piracy and content theft not only lead to serious financial losses to the original source of information but also strip the related authority of its due credit.
Digital Distribution of content
With the circulation of content online, ensuring its integrity and preventing it from any misuse is becoming a real challenge for content authors. It becomes all the more challenging in case of paid content where content usage is intrinsically knit with monetary gains. Does this mean that there should be limited content digitization?
In such a scenario, Digital Rights Management (DRM) serves as a saviour. With DRM, secure ePublishing which is quite difficult otherwise can be made a reality. It prevents copyrighted content against unauthorized use. In other words, whether it is full- fledged business journal or an eLearning material comprising of audio, video or textual content, it can be encrypted with the help of DRM security to ensure that only permitted users can access it. The degree of access to different users can also be controlled.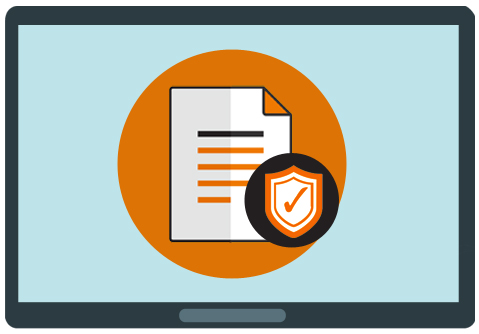 Leveraging DRM, a digital content distribution platform helps in safeguarding your content against potential data breaches. Not only this, it can considerably simplify your content distribution process.
Licence management
In order to enhance the profitability of your digital content and widen its reach, you might want to offer limited access to a document to certain subscribers and complete access to others. Regulating this is not an easy task. A digital content distribution platform can aid you in managing differential subscription packages of your subscribers and precisely ensure that they only access the content they are authorized to. For this, you can create customized packages. When the subscription ends, the content would automatically become restricted. Secure ePublishing solutions can also help can even manage who can view, edit and have snapshots of your content.

Analytics: Analyse the know-how's of your users
Generally, analytics in eReaders is used to have an insight into the success of your content. It mainly deals with numbers like total reading sessions, average reading sessions, gender-based audience breakdown, etc. At their face value, these metrics aid in understanding the usage pattern of your content. However, if we go a step further, the same metrics (added with a few more relevant ones according to your custom needs) can be used to access the nature of your traffic- source, geographical location, etc., to keep a constant eye on the smooth functioning of DRM and ensure secure ePublishing.
Get to Know!
Want to digitize your content? We provide secure ePublishing solutions to ensure that your content enters and stays in the digital realm with utmost safety. For knowing more about our ePublishing solutions, drop us a line at info@one-read.com