Books, magazines, journals and all kinds of readable material are just flooding the internet through digital media. It is difficult to standout as a brand in this digital age unless, one is able to reinforce their business through different social media channels.
Reddit in particular, has created a new opportunity for publishers, offering native video hosting and allowing popular brands to create profiles which marks a departure from traditional Reddit pages where a set of moderators could ban and flag inappropriate content. Digital publishers can share their content without the fear of it being restricted or banned by moderators, giving them an opportunity to boost their brand identity. Corporates specifically can leverage this opening to run an alternative campaign, along with other channels.
The transformation of digital publishing platforms for corporates
Publishing content on a corporate level requires a stable framework. Conversely, a legacy based content transformation and distribution infrastructure happens to be one of the most common hurdles in achieving stability. It is so because lately new technologies like cloud computing have taken over the more conventional ones, and outdone them on a large scale in terms of the magnitude of operations as well as efficiency. It is the reason digital publishing platforms for corporates and independent publishers nowadays are increasingly based on cloud technology.
So if you are looking to create your own profitable digital publishing network or looking to take your corporation to greater heights, investment in better technology cannot be ruled out.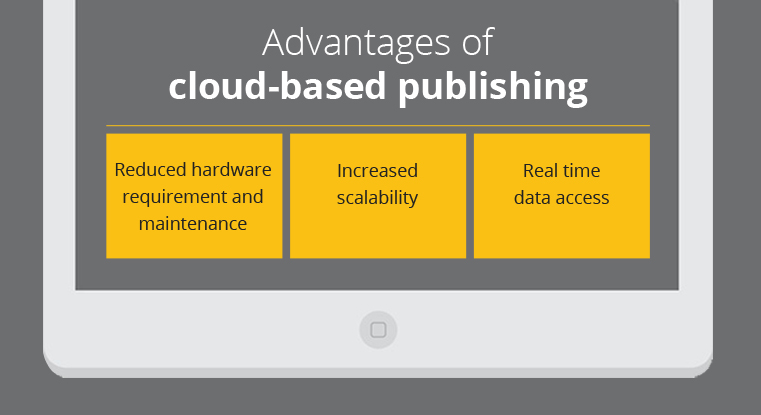 Avoid writing off analytics
Numbers and behavioral insights have been quite important to digital publishers, but the implementation of GDPR has changed the equation a bit. Analytics may now be looked upon as a recipe for trouble by some post-GDPR as digital publishers wouldn't be able to store data for extended periods of time, without proper customer consent. Despite it being a tricky proposition due to various factors, data insights that don't include expired data can end up being more productive and reliable to build a publishing strategy around. While it is important to maintain data privacy, increased data accuracy can be of immense benefit.
Does your audience see you as the one of their kind?
Shaping customer perception in one's favor against competition is quite important for corporates. It requires a thorough understanding of the market and in particular the audiences who involved. Digital publishing companies should know the preferences of their audiences well enough. It is important to dedicate equal effort to audience engagement be it online or offline. Especially participating in forum discussions and social media conversations about your market is necessary to gain perspective on what your audiences really think of you and what particular issues bother them that you should address before your competitors take the initiative.
Get in touch!
Are you looking for a viable cloud-based content transformation solution? Allow us to help you out.
You can drop us a note anytime at info@one-read.com Our experts will get back to you soon.