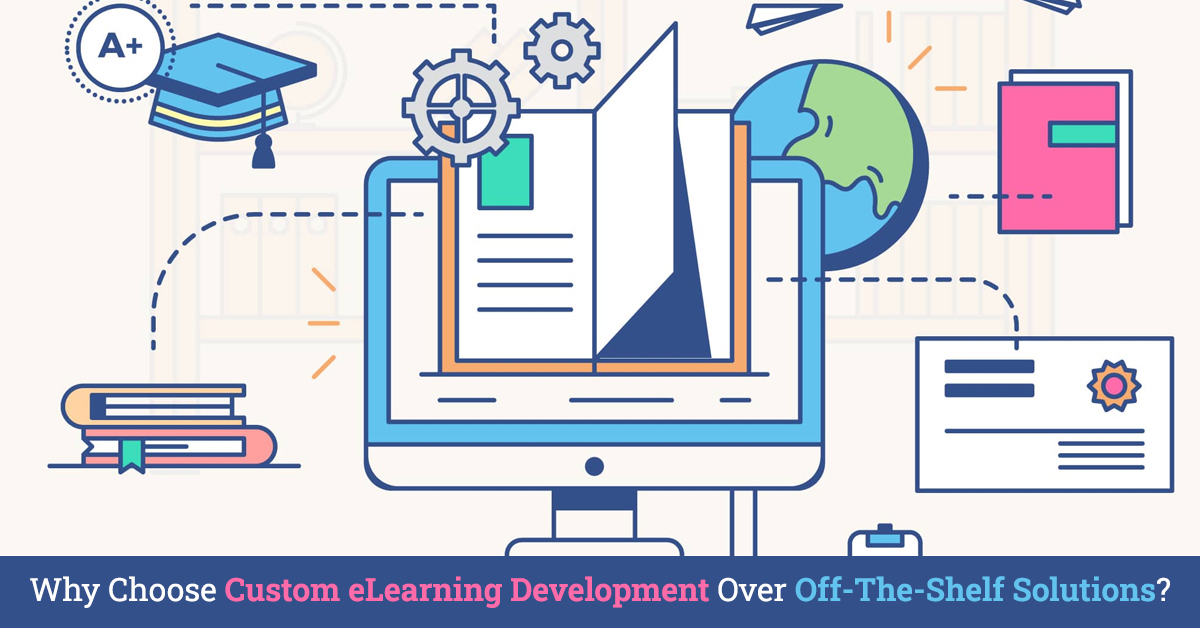 No wonder, the world has taken a swift yet rapid shift to eLearning, especially since the pandemic has entered human lives. From educational institutions to business enterprises, eLearning solutions have taken over every sector, which, in turn, has initiated a wave that's highly competitive and demanding in nature. Resultantly, individuals have to stay updated with the most advanced, efficient, and effective eLearning practices. For consumers, this might mean adapting to the latest trends or the newest launches. However, it means something different for businesses and organizations. Any guesses?
Well, it means providing advanced learning tools to their audience or learners and corporate eLearning solutions to their workforce. This is essential to beat not just the competition but set new standards and stay relevant as the eLearning industry growth is projected to increase from $101 billion in 2019 to $370 billion by 2026.
Now, the question is: how do you choose the right eLearning solution to promote learning/training? In other words, you must either choose a custom eLearning solution or an off-the-shelf course to enhance learning.
Off-The-Shelf Solutions: The Challenges and Downsides
Humans usually prefer readymade or pre-built things as a matter of convenience or low costs, eLearning solutions are no exception. To cut down costs, save time as well as efforts, organizations choose pre-built eLearning courses or solutions instead of custom eLearning solutions. While the former might be affordable or successful in the short run, the latter is way more effective and rewarding in the long run, for both the learners and the organization.
Further, off-the-shelf (OTS) or ready-made solutions are based on the idea of "one size that fits all". Custom eLearning development services, as the name suggests, are tailored as per your requirements. An OTS may look like a budget-friendly option to start with, but you have your unique processes to gain a competitive advantage and wouldn't want to fit into a generalized software to save a few bucks.
1. Cater to Learners' Need
The prime purpose of an eLearning solution must be to meet learners' needs and cater to their learning preferences. Imagine a situation where your users are more interested in dynamic questions during a specific course rather than the final assessment at the end of the course.
An OTS won't allow you to offer personalized features to your learners. On the other hand, with a custom eLearning solution, you can simply cater to your learners' preferable needs and provide them with a seamless learning experience.
2. Difficulty Adding New Features
Business needs are never constant and keep changing over time. No wonder, you can start the learning/training process with a specific set of features on your OTS eLearning instantly, at a cheaper cost.
However, to support your learners' needs, you might want to add more features at a later stage. Unfortunately, neither do OTS have the flexibility to accommodate additional functionalities nor do the vendors prioritize your requirement unless it's demanded by multiple users at the same time.
Also, they would charge you a whole lot of money, thus increasing your budget. On the contrary, custom eLearning, as well as corporate training solutions, are open to all kinds of changes as per your requirements without much hassle.
3. Limited Branding
It goes without saying, branding considerably helps you in creating a strong, positive image of your company in the customers' mind. Be it your logo, tagline, or mission statement, branding gets you recognition.
When you use a readymade eLearning platform, you aren't allowed to integrate your brand or any of its elements which makes it almost impossible to establish your brand or build credibility.
Custom eLearning development, on the other hand, does the contrary by allowing you to align your eLearning services with your brand's values. This is what is also known as a white label eLearning platform.
4. Less Control Over Data
Any business that is into eLearning services must have complete access to the learners' data for different purposes. When you use an OTS, you have to depend on the default data filter or reporting structure.
For instance, in case you want to get hold of a specific group of learner's performance data, with OTS you can't extract such granular level data. However, with custom eLearning solutions, you have complete access to the learners' data along with the ability to track and analyze it in your preferred way.
All said and done, it's time to have a look at the advantages of custom eLearning development solutions for your business.
Custom eLearning Solutions: The Advantages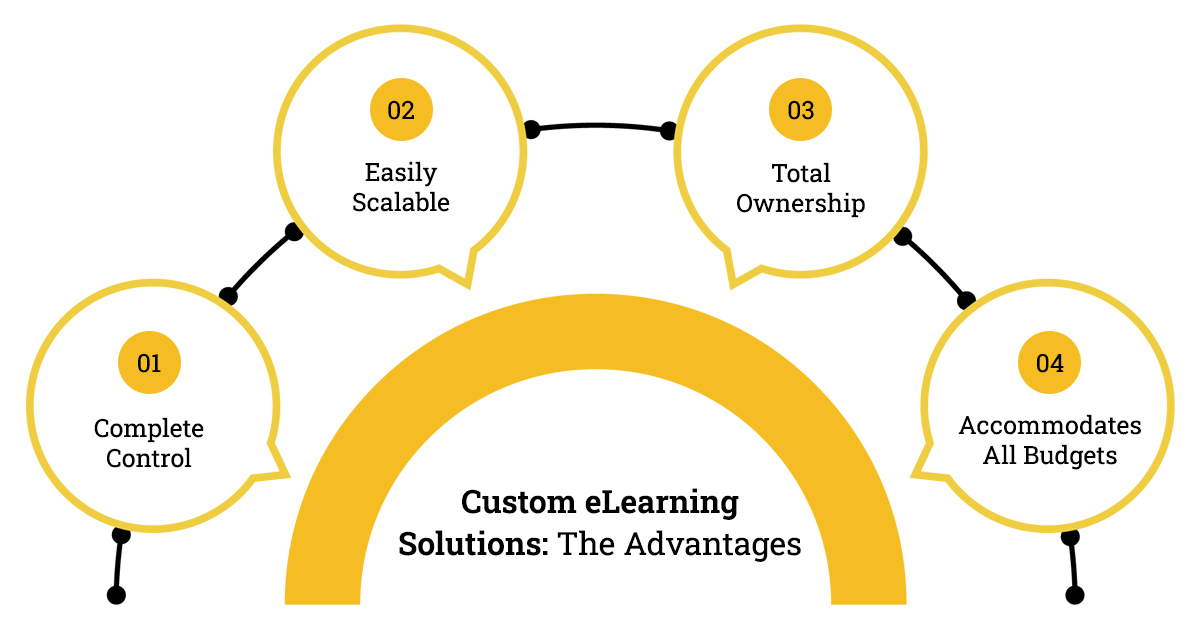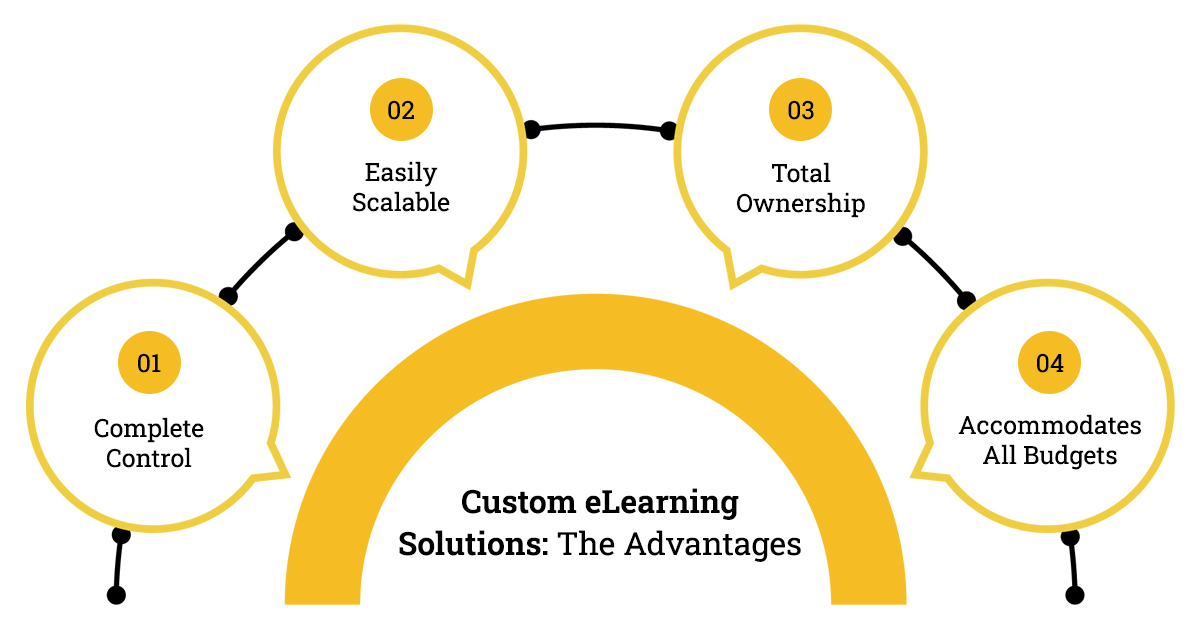 1. Complete Control
Whether it's a minor update like changing the font size or a major one like updating the training/learning material, an eLearning platform requires regular updates as per the customer's requirements.
With custom eLearning, you have complete control over editing or updating any type of content that best fits your customers' as well as the brand's requirements. Further, you can also keep your content in proper sync with the latest trends (for instance incorporating VR) while keeping your learners motivated and engaged.
2. Easily Scalable
Businesses evolve and so do their requirements. With every change that your business undergoes, your eLearning platform must keep up with the same. Since custom eLearning platforms are specifically designed for you, you could ask the vendors to factor in your current and future needs even before they write the first line of code. Also, these platforms are highly flexible and can easily be scaled or upgraded as and when the need arises.
Also Read: Corporate eLearning Trends To Watch Out For In 2021
3. Total Ownership
Custom eLearning platforms are solely owned by you and thus can be used seamlessly no matter how many users you add, training programmes you conduct, or courses you run. The costs might be a bit high initially but the ownership pays off in the long run and proves beneficial for both you and your users
4. Accommodates All Budgets
Custom eLearning development is often synonymous with big budgets. However, this isn't true. The truth is, custom eLearning solutions can be fitted in businesses of all sizes. If you are tight on budget, you can work with your vendor and ask them to make a package for you wherein you can go for a pre-built solution and customize only the essential parts. Thus, the solution won't only fall in your budget but fulfill your requirements at the same time.
As important as it is to choose the right learning platform, so it is to choose the right vendor. Failing to choose an adept custom eLearning development services provider can have adverse impacts on your business, and you don't want that. Here are a few tips to help you with the same.
5 Tips to Choose the Right eLearning Partner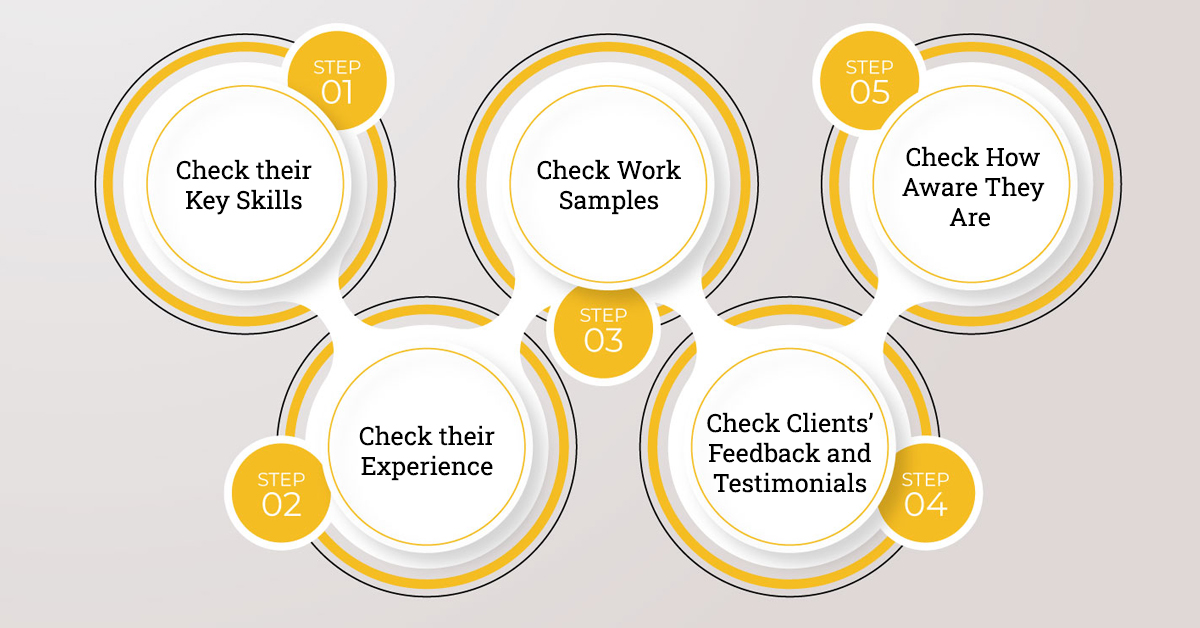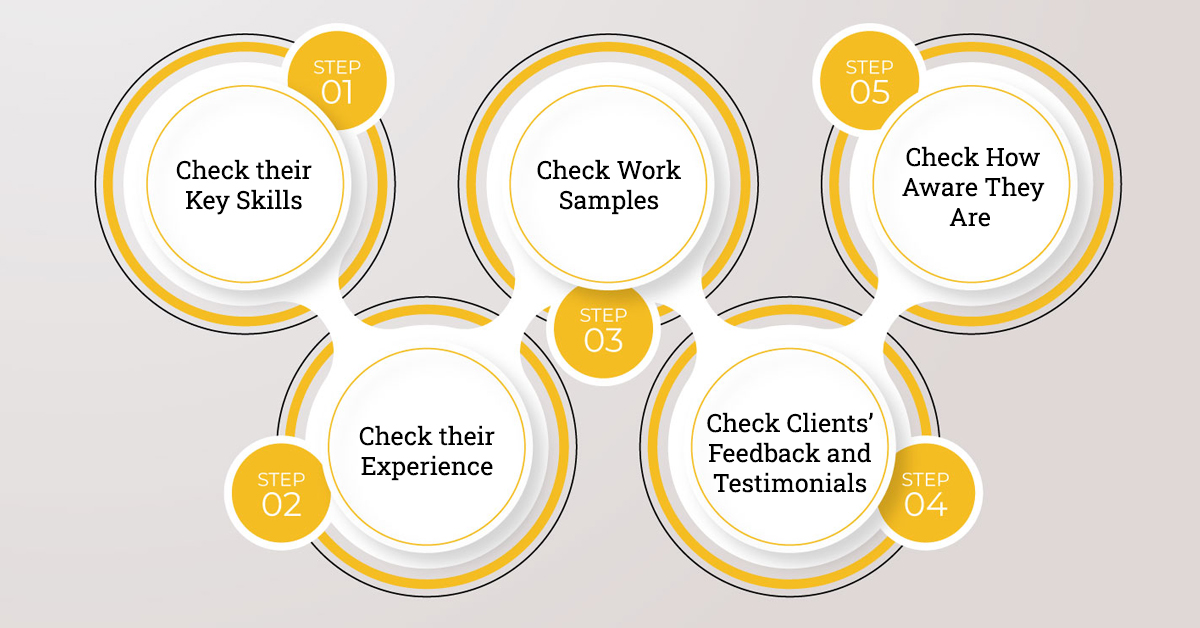 Check their Key Skills
Before you hire a vendor, it is important to see whether they specialize in eLearning design and development. In other words, their core businesses must be eLearning design and development because that's how you know they will deliver your project with due dedication and precision.
In case eLearning is just a part of their business, they might focus on their core skills or might not be able to provide you with a dedicated team.
On the contrary, a business that specializes in custom eLearning solutions primarily focuses on building an exceptional online platform for you – one that caters to your brand's and users' needs.
Check their Experience
When it comes to business, experience plays a pivotal role, and eLearning is no different. The longer a vendor has been delivering services, the better expertise and exposure they have.
Having worked with multiple businesses, they must have witnessed the various industrial changes and would know how to cope up with the latest market trends.
Further, they would have specialized skill sets, tools, and resources required for corporate eLearning.
However, looking at the years of experience isn't enough, make sure you review some of their work or the content they post on social media to see the kind of information they disseminate to the learning community.
Check Work Samples
Just because a vendor owns advanced tools or dedicated developers, doesn't mean they can develop an exceptional learning solution. It is important to have a look at their previous work in order to get the exact idea.
Imagine handing them a project and it doesn't turn out the way you expected or doesn't fit your requirements. Thus, you must review sample works before you make the final decision. Also, you could ask the vendor for a prototype, based on your requirements, which is a fully functional sample to help you understand the minute details better.
Check Clients' Feedback and Testimonials
When it comes to choosing the right platform for eLearning nothing works better than testimonials or a conversation with their previous/existing clients. Take a look at the clients' feedback and see what they have to say about their experience with the vendor's services. You might even find answers to your questions.
For instance, if you have doubts regarding the vendor's communication and you find a testimonial wherein the client speaks about the same. This will help you trust the vendor and eliminate any kind of doubts.
Also, you could ask your vendor if they can provide you with a list of their clients for you to have a conversation with them.
Check How Aware They Are
Assigning a project to a vendor or trusting them with your eLearning project can make or break your business. Also, you'd want a vendor with whom you can work in the long run, and not just for a project or two.
Thus ensuring whether the vendor keeps up with the latest trends is critical. Why? In today's technologically advanced era, trends come and go. However, the vendor must be capable of integrating the latest ones without compromising on the product's quality.
This, in turn, will help you maintain a long-term relationship since they would be able to integrate new strategies as and when they come.
Final Thoughts
With the advancement in technology, the eLearning sector is all set to beat the race. In such a scenario, keeping up with the pace and offering the learners the best solutions is the key to success. While pre-built eLearning solutions might be easy on the pocket, they certainly restrict the creative aspects of eLearning.
Customized eLearning development services, on the other hand, offer a plethora of advanced features while promoting a comprehensive learning environment. Besides choosing the right platform, your success also depends on choosing the eLearning development services provider.
Choose OneRead, choose perfection!